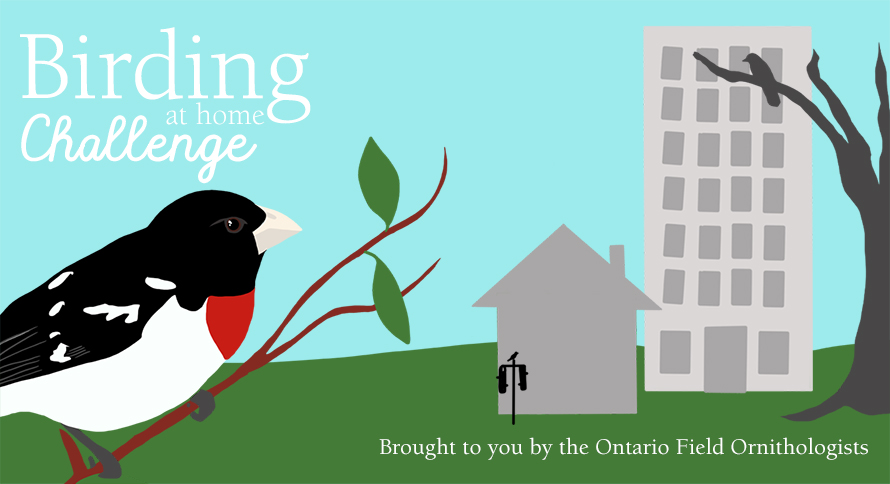 OFO's Birding at Home Challenge - The Results are In!
OFO's Birding at Home Challenge succeeded beyond our wildest expectations.
Between April 26th and June 30th, 764 birders submitted over 11,000 checklists from 423 locations across Ontario, giving scientists a wealth of data to assess the location and behaviour of birds from many more locations than in a normal year. A whopping 230 species were recorded.
OFO wishes to thank its Birding at Home sponsors: Vortex Canada, Point Pelee National Park, Art by Pelee Girl, Shrew Solutions, Jeff Skevington, and Burrell Birding for helping to make this event a success.
To view the results by county and the species recorded, go to the Birding at Home Challenge page under Events.
Recent Photos
There are new photos of Short-eared Owl, Northern Saw-whet Owl, Snow Goose, Cackling Goose, Pink-footed Goose, Ross's Goose and Barnacle Goose in the current gallery.
There are new photos of Snow Goose, Ross's Goose, Pink-footed Goose, Hooded Merganser, Rough-legged Hawk, Golden Eagle, Canada Warbler and Blackburnian Warbler in the checklist gallery.
Winter Birding Webinar
Join Mike Burrell, a long-time Ontario birder and co-author of the book, Best Places to Bird in Ontario as he shares winter birding tips and takes us on a virtual field trip to some of the provinces top winter birding destinations.
Please go to the following URL to attend: https://www.facebook.com/OntarioFieldOrnithologists/live/
Note, that this is a Facebook Live event, but you do not need a Facebook account to attend.
If you cannot attend the live event, the recording will be available on OFO's YouTube channel. https://www.youtube.com/channel/UCq50dMTiQtDYcREl7iZ8yBQ
Ontario Field Ornithologists © 1984. All photographs on the site © the photographer.